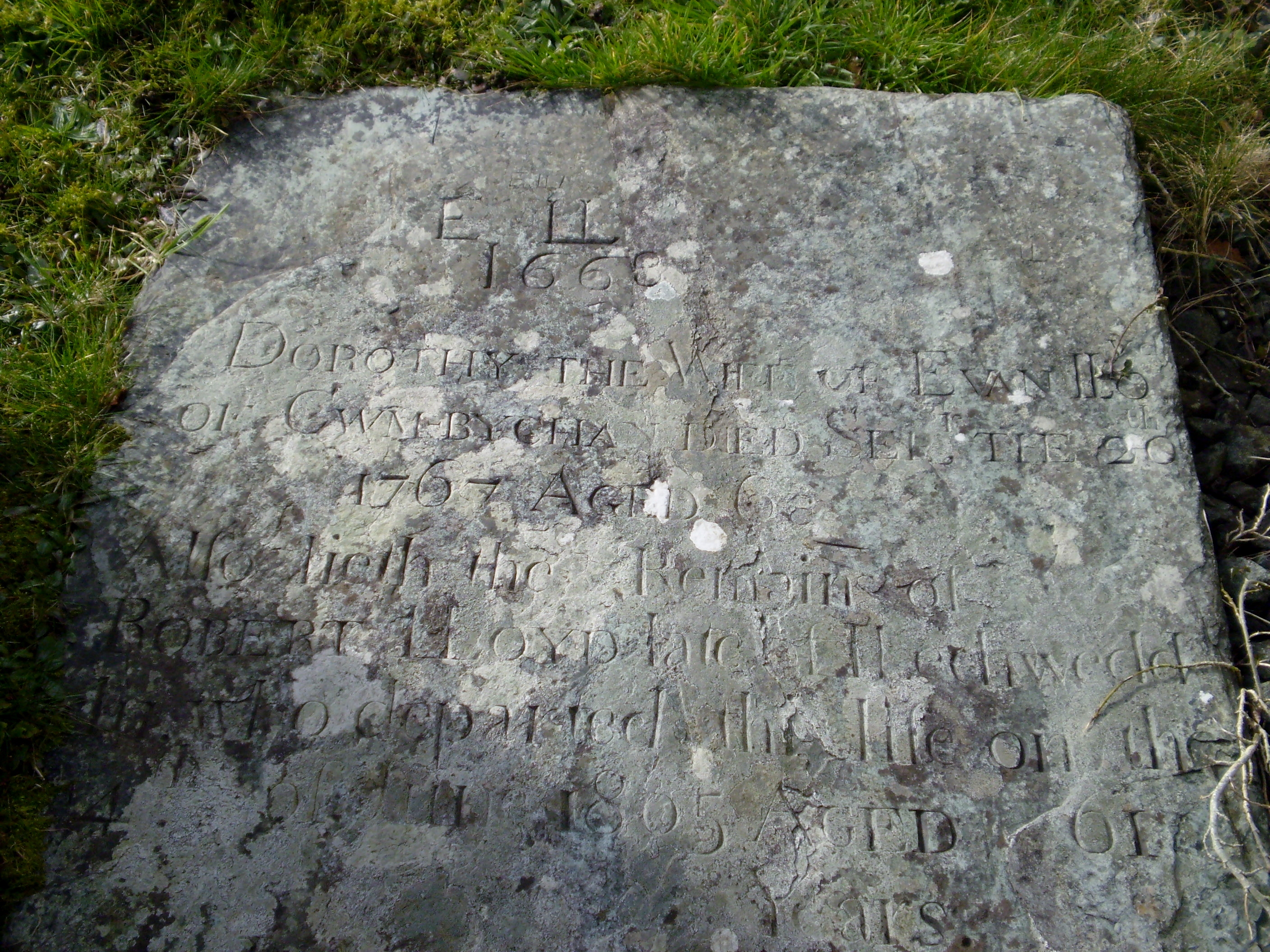 Dorothy JONES
(1699-1767)
Family Links
Spouses/Children:
Evan LLOYD

Ann LLOYD
Robert LLOYD (d.y.)
Richard LLOYD
Dorothy JONES
Born: 1699, Trawsfynydd, Merioneth, Wales
Married: 5 Sep 1729, Trawsfynydd, Merioneth, Wales 1
Buried: 23 Oct 1767, Llanfair Juxta Harlech, Merioneth, Wales 1


General Notes:
compiler's 6 x great grandmother


Research Notes:
"..Dorothy the wife of Evan Lloyd of Cwm Bychan died Sept the 20th 1767 Aged 68.." (Tombstone)


Marriage Information:
Dorothy married Evan LLOYD, son of Edward LLOYD and Dorothy FERCH EVAN, on 5 Sep 1729 in Trawsfynydd, Merioneth, Wales 1. (Evan LLOYD was christened on 6 Jun 1701 in Maentwrog, Merioneth, Wales 1 and was buried on 26 Nov 1785 in Trawsfynydd, Merioneth, Wales 2.)

Sources
---
1 Achau rhai o deuluoedd hen siroedd Caernarfon, Meirionnydd a Threfaldwyn" (3rd edition), T. Ceiri Griffith, 2012, #114.

2 Trawsfynydd Parish Registers.